About Microbial Facts:
Microbial Facts is a microbiology blog. It covers all the things about microbiology. It launched on 5 November 2018.
Microbial facts are the facts of viruses, bacteria, fungi, algae, and parasites.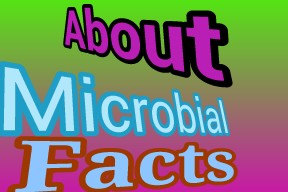 It discusses all the topics that include the activities of microorganisms. How a microorganism converts fruits, milk into various delicious foods.
It discusses microbial diseases the diseases that are caused by the microorganisms and the treatments of that disease.
One of the most discussed topics in the world is antibiotic resistance. It discusses antibiotic resistance along with antibiotics and antibiotic alternatives.
It also provides discussions on microbial cancer and its relevant topics.
About the admin and writer:

Md Jahangir Alam founded this blog on 5 November 2018.
He is a passionate microbiologist, received his graduation from Jessore University of Science & Technology.
He is now studing M.Sc degree (Applied Chemistry and Biochemical Engineering) from Shizuoka University, Japan
He wants to establish this blog (microbial facts) as one of the top microbiology blogs.
Writers 2:
Ifat ara completed her M.Sc degree (Environmental Microbiology) from Shizuoka University, Japan. She is now doing her doctoral course (PhD.) on Energy System (Microbiology) in Shizuoka University, Hamamatsu campus, Japan.
Reviews:
Each content written by the writers is reviewed by Adnan Khan.  Adnan Khan is currently doing his Ph.D. (Microbiology) in  North Bengal University, India.
Hits: 1110